The First Web Design Concept for design dpi (2001)
The last article I added to the site Evolution of the design dpi Logo Design was a nostalgic look at the natural evolution of the design dpi logo over the years. This article is going to do something similar, looking at the very first web design concept for design dpi. A concept which would ultimately never get to see the light of day, until now, nearly 18 years later.
The First Web Design Concept for design dpi (2001)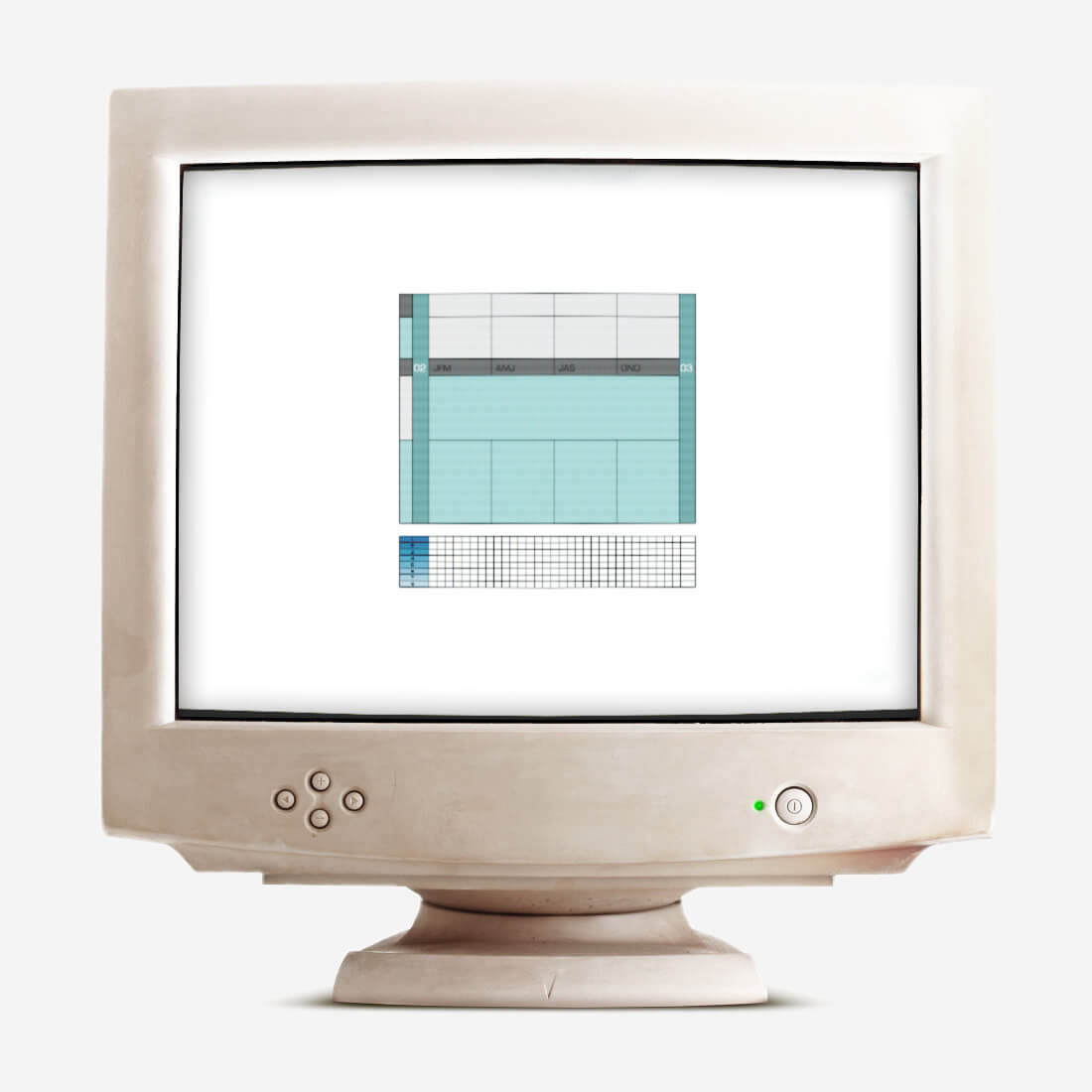 2001, the human genome sequence is revealed, the September 11th terror attacks occured and grubby old CRT monitors were the norm, how did they always get so grubby? Were they made of some unique dirt attracting polymer? I'm sure they came out the box looking like this?
The halcyon days of the .com boom, or crash, depending on which way you look at it, of flickering VGA screens with a maximum 1024×768 pixel resolution, that might explain why this very first concept was a mere 478x461 pixels in size.
The First Web Design Concept Artwork
It was the early naughties when nearly every web design I was working on was utilising the awesome powers of Macromedia Flash and ActionScript. I doubt you could find any web designer from around that time who hadn't marvelled at the jaw-dropping, awe-inspiring creations of 2advanced.com, chapter3.net and derbauer.de, and let's not forget the website that totally changed the way I looked at web design, the outstanding flash website for fashion designer Yigal Azrouël which I wrote about back in 2012.
Any forward thinking client at the time wanted a flash website, and I was at the forefront of a movement pushing Flash and ActionScript as far as we could, to see how far we could take this game changing development tool. I was for a time one of the admin's of the largest Flash / ActionScript communities in the UK www.actionscripts.org, which was set up by Darren Richardson (aka playfool). I even created a Flash animation for the website intro, which I must dust off and host somewhere. It was a great little animation, even if I do say so.
Future articles will have to delve deeper into this really exciting time of web design and development. For me personally, there was a period of around 10 years where everything I designed was created in Flash, animations, banner ads and of course some pretty complex and bespoke website designs.
The First Web Design With Imagery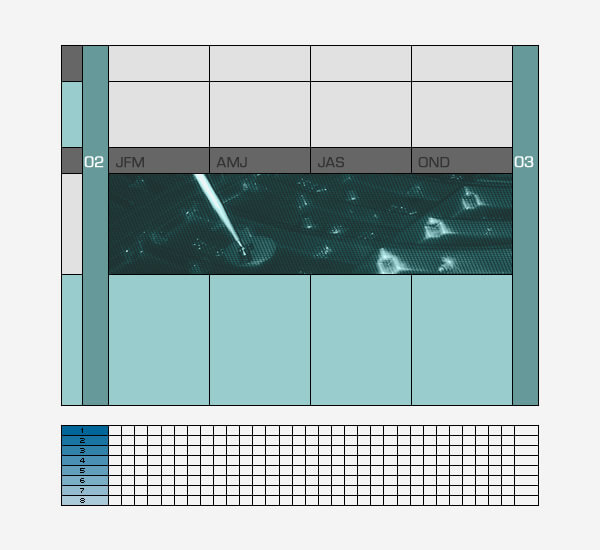 It's demise may have been inevitable with the penettration of mobile usage with it's death knell coming when Apple's iOS flat out refused to support it.
But learning that it will be literally wiped off the internet next year (2020) really does leave a bitter taste, even if we do have html5 and css3 with its animation and transitions that have taken it's place. There will forever be a soft spot in my heart for Macromedia / Adobe Flash.
In some respects, I'm very, very fortunate that every now and again I get approached to work on an animation, and what do I turn to? Adobe Animate, which is pretty much Flash, repackaged and rebranded as an animation programme, so every now and again I get to scratch the itch and work with timelines and movie clips and daydream of those bygone days of Flash... I absolutely love it!
Getting back on track with this concept for design dpi and of course it's no surprise to learn it was created with Flash, but that's really just the start of the story.
The First Web Design, Macromedia Flash Website Concept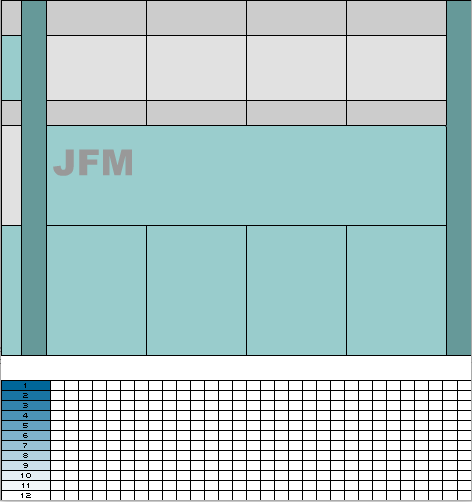 This concept design soon turned into more of a Flash developement project, very much inspired by the album artwork of Salt Tank's 1996 album ST7, Science & Nature.
The album artwork was designed by Prototype 21 www.p21.co.uk (website offline), whose bold futuristic design style was unmistakable. They worked on many great album designs from Aphex Twin to Whigfield! Yep, they did the album art design for Whigfield's, Saturday Night.
It was their album artwork that was basically the inspiration for this concept, I just loved their artistry and I was ever so curious to see if I could somehow bring this to life as a web design concept through the medium of Flash and ActionScript.
Salt Tank Album Artwork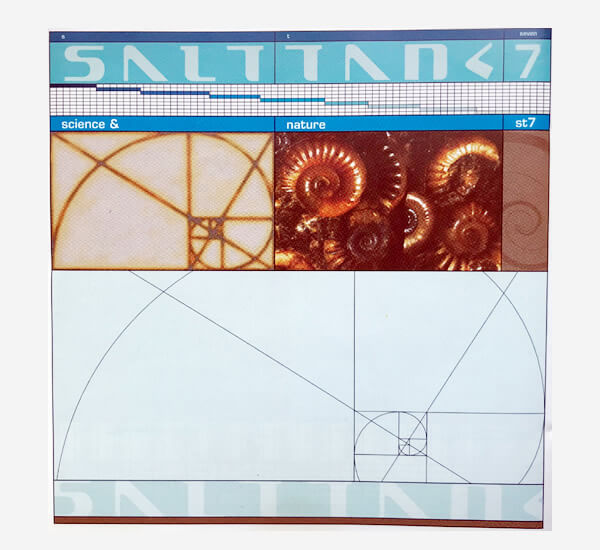 The design style had me hooked, as did the geometric relationship of the Golden Ration 1.61803398875, I was fascinated, and not to mention Salt Tank's music was and still is some of the best deep, progressive house music of the 1990's. Pretty timeless really, they still sound as good today as they did 25 years ago.
Salt Tank Album Artwork Inlay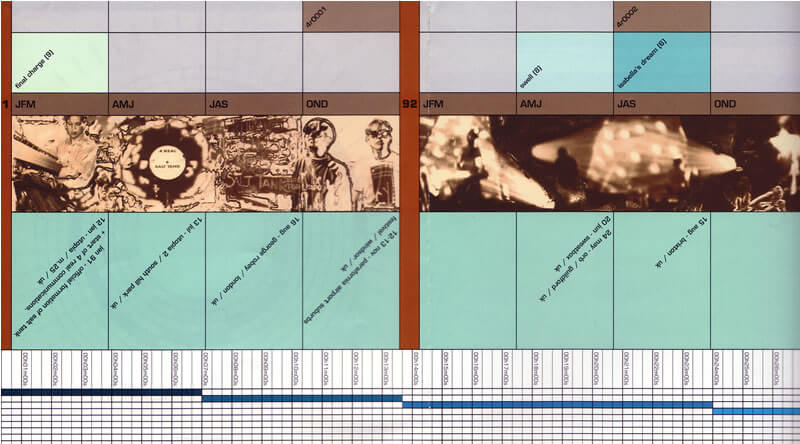 You can certainly see how this album artwork inspired the very first concept design. I think that's pretty much why this ended up being just that, a working concept and nothing more. I simply wanted to see if I could take this great design and turn it into a creative website concept. I guess the best way to describe it is as an experiment, I was testing myelf, seeing how far I could take Flash and if I could create what I could see in my minds eye.
When I wasn't designing for clients, I was constantly experimenting, learning, creating. This first concept is a perfect example of just that, why I earmarked it for use as the first website for design dpi, I'm a little unsure. Needless to say, this concept was soon abondoned and I took a completely different approach for the very first website.
A Screen Grab From 2001
This was a surprising find on the backup disc, a screen grab I took while previewing the concept in Macromedia Flash Player 6. It's certainly a blast from the past, and partially explains the use of the teeny tiny micro fonts. Seeing the fluxen.com website though was truly a throwback to the heyday of flash website design. Unfortunately, from what I can tell it looks as though the fluxen.com site hasn't been online since 2006, but while searching for it I happened to stumble up on an absolute gem of a website www.webdesignmuseum.org where I'm sure I'm going to lose a few days!
Not only does this site exhibit some awesome web design trends from over the years, but it actually has a whole section dedicated solely to Flash websites!
I'm really looking forward to revisiting all this design work and sharing it on here. Who knows what other little gems I might uncover?