Print Design For My Most Important Client
Listening to my clients and immersing myself in understanding their brief is something I really do pay particular care and attention to, with every project I work on. I mean, ultimately, having a thorough comprehension of the clients wishes and expectations drives the design process. It's why I believe I'm pretty good at what I do... I really do go out of my way to discover everything I can about the client, their business, the market they're in, their likes and dislikes. It goes back to that core principal of design dpi's, that of "design to deliver".
When my little girl was turning 4 we knew we would be having a pretty big party to celebrate and so came about the need for some birthday party invites. What better inspiration for a party invite design than working with a 3 year old on a creative brief. When she was 3 it was all about fairies, well, it still is to some extent, but when she was 3 she was pretty convinced she wanted a fairy themed birthday party invite. Oh, and of course, the fairy had to be pink!
4th Birthday Party Invite Design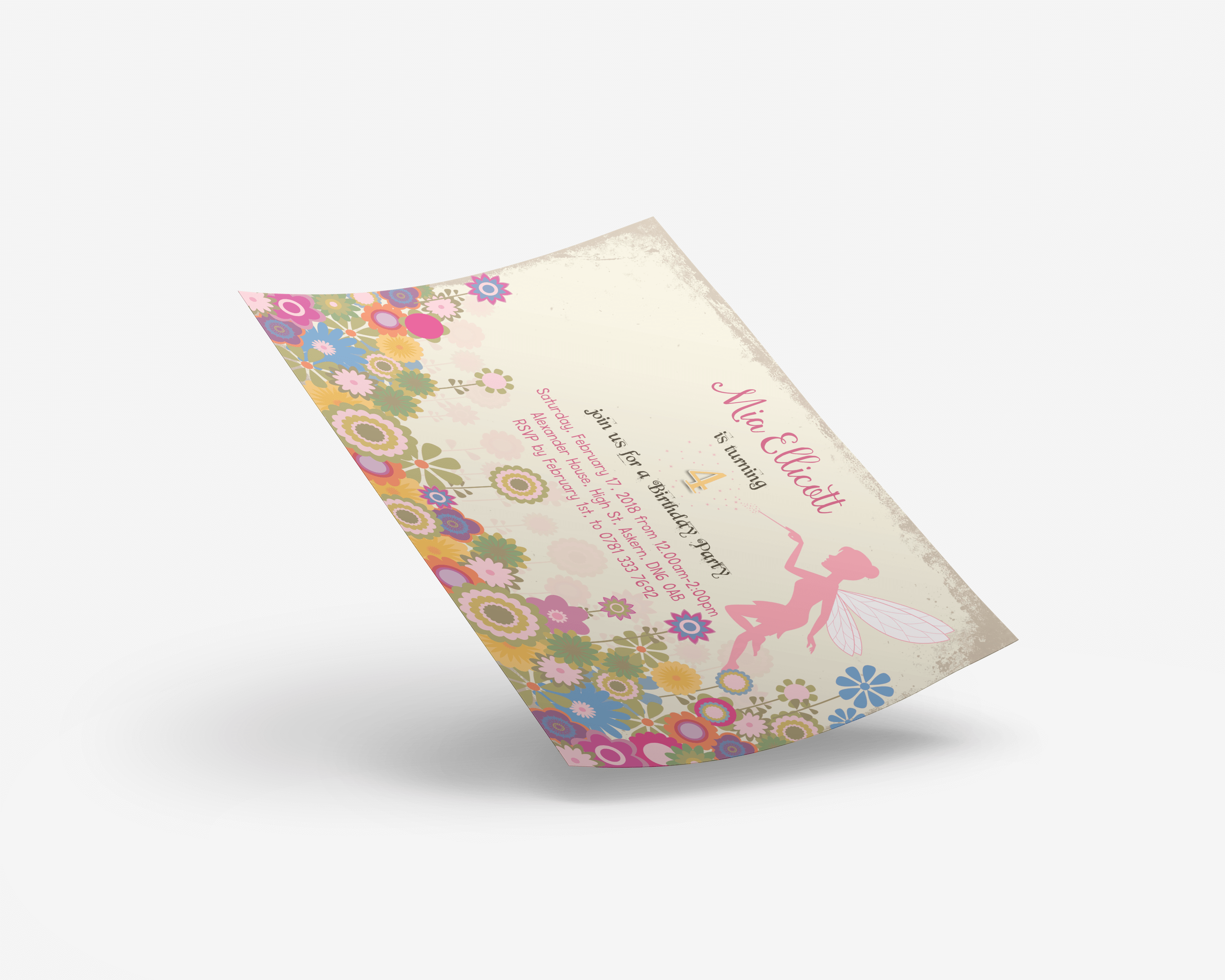 It truly is quite scary how quickly time goes by. Measured in the years by which your little girl is growing up, it's absolutely terrifying. When she was turning 5, again we would be having a party, so the question came about of what kind of theme she would like for her 5th birthday party invite? This year, it was all about mermaids! Whether that was bedtime stories of singing mermaids and her circus adventure, mermaid princess fun on the iPad, or the terribly acted Australian TV show H2O: Just Add Water. Mermaids were all the rage. Having my 'clients' brief, I set about tinkering with the birthday invite design.
5th Birthday Party Invite Design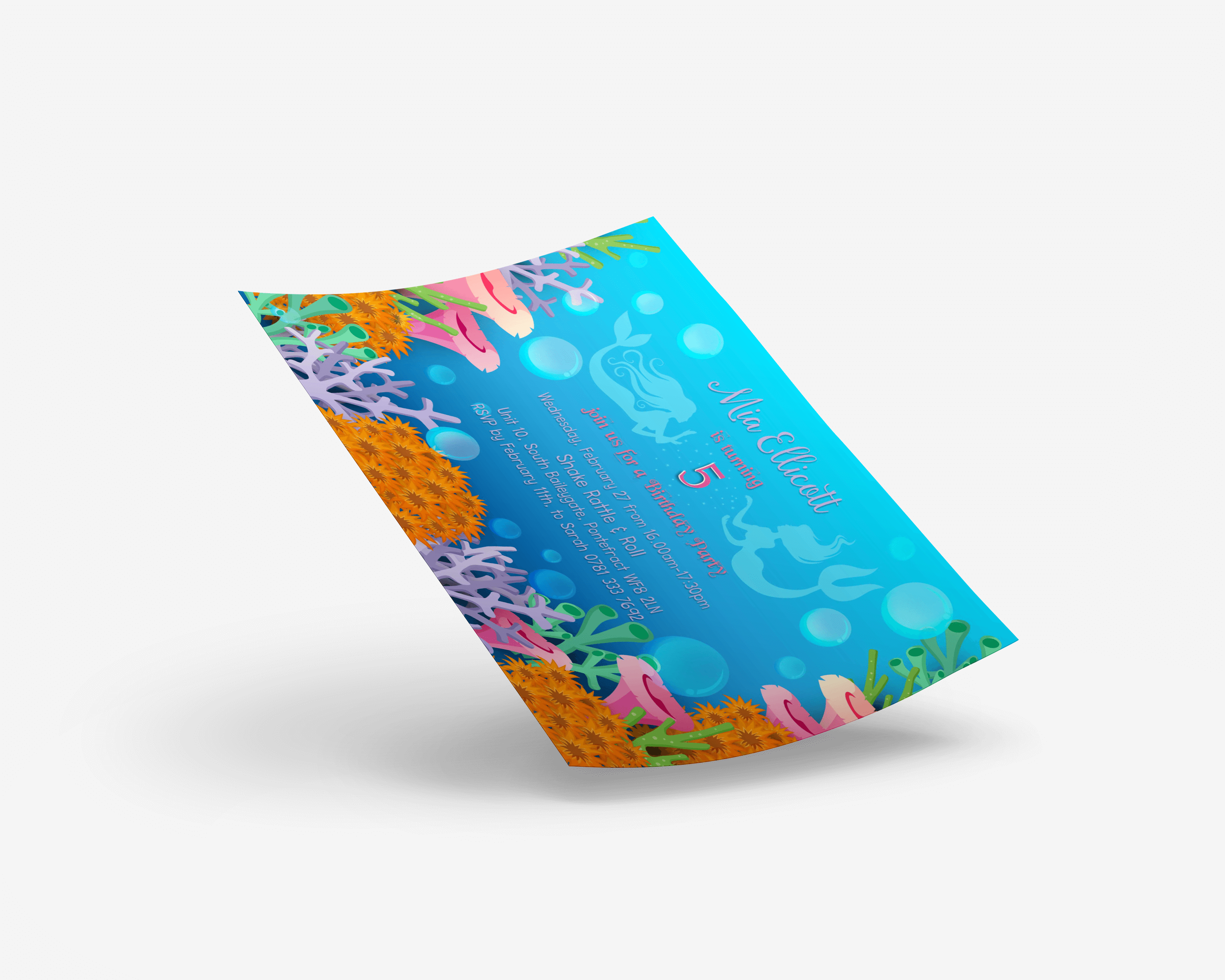 Another year passes and another birthday party. Being a little older my daughter has a pretty good understanding of what Daddy does all day and it was her idea to use my 'services' again for her birthday party invite design. This year the theme would be based around unicorns. I found it quite alarming recently when she was having a sleepover at her cousins, that there on her 7 year old cousins bedroom wall, was a sticker, unicorns "magical AF", I mean, yes, unicorns are magical AF, but for this phrase to have worked itself, "innocently", onto my nieces bedroom wall? I still can't quite believe it. But yes, unicorns would be the theme this year, and so not to alienate the boys invited to the party, we decided to do two versions of the invite, one pink, one blue.
6th Birthday Party Invite Design
6th Birthday Party Invite Design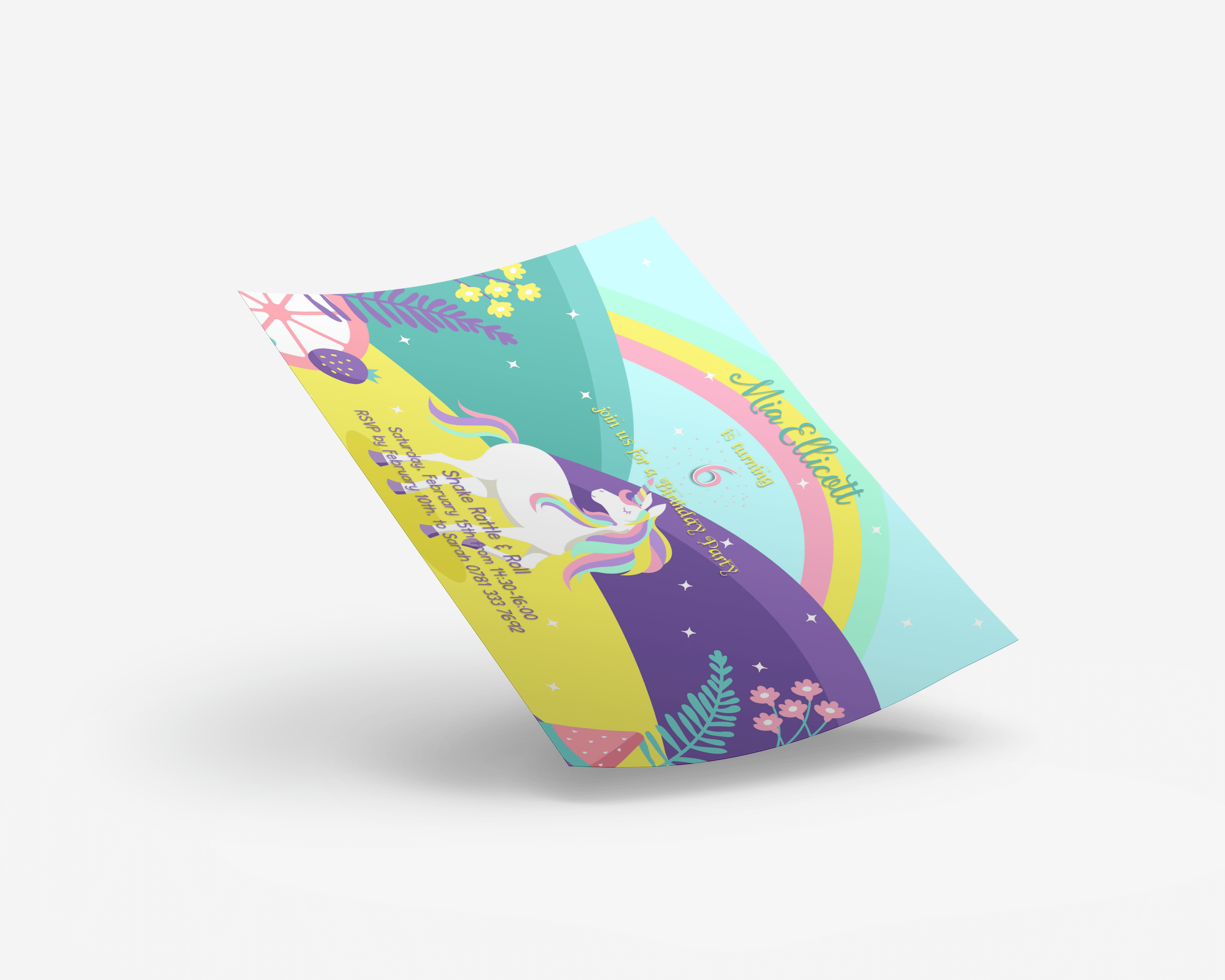 I can't wait to find out what the theme for the 7th birthday will be. Actually, no, scrap that, I'm in no rush at all to find out! I don't want her to grow up, well, not too fast anyway. Stay young my beautiful little girl... love you x x x