The World Wide Web Will Never Catch On
It is such a shame that this spoof front page from The Sun isn't true... at least the date used, Monday, May 20, 1991 was genuine.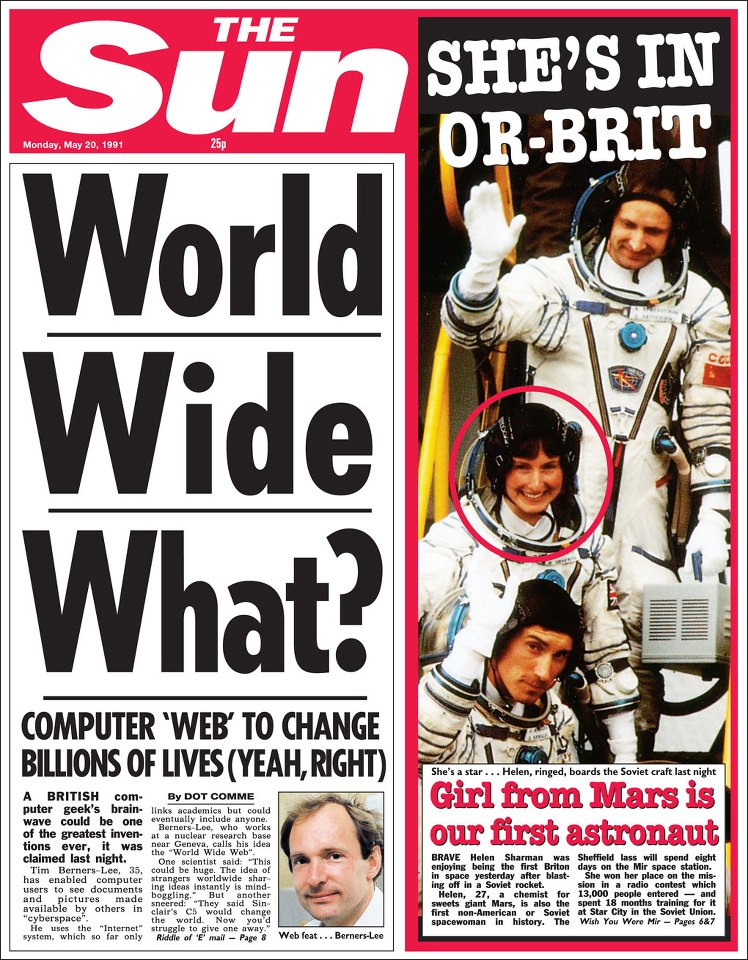 Thousands of Twitter users fell for the prank, and then no sooner had the jokes headline been discredited, rumours began to spread across the interwebs that there was a "kill switch" for the world wide web which could literally turn off the Net globally. This theory was later rubbished by Sir Tim Berners-Lee himself.
But we thought everything on the internet is true... isn't it?